Pumps
Top-of-the-Line Pumps for Water, Wastewater, and Process Liquids.
Dakota Pump and Control represents the most trusted names in pumps. The manufacturers we work with offer numerous styles of pump for virtually any water, wastewater or industrial fluids application you can imagine.
Most of these pumps are available in North Dakota, and South Dakota. Please contact Dakota Pump and Control for specific regional availability outside the Dakotas.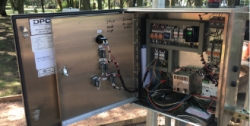 DPC Automation Solutions
UL 508A, UL698A Listed Industrial Control Panels
Broad Range of solutions, from a standard pump control to remote monitoring systems
24/7/365 Service and support
More Info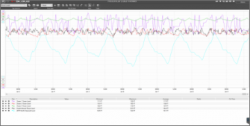 VT Scada
Complete SCADA software suite featuring intuitive maps, trends, reports, operator notes, and alarm management tools all bundled into one simple install and license agreement
More Info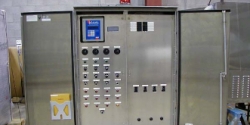 Usemco
Panels are built with various control schemes including bloats and transducers depending on customer preference
H2Pr0 is the ultimate design for new and existing clean water pumping applications
More Info

Deragger
The DERAGGER+ anti-ragging capability eradicates pump clogs in wastewater pumps
Provides a wealth of diagnostic information and pump data
Typical payback in months
Reduces operational callout costs
Improves electrical efficiency by up to 48%
More Info
Variable Frequency Drives

aquavar
Single, reliable centrifugal pumping system that saves energy, reduces wear to pump motors and increases pump performance
Delivers constant pressure required by booster pumps, and constant flow needed for well pumps or control system curves
More Info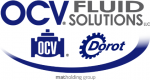 OCV fluid solutions
Pressure Relief
Pressure Reducing
Pressure Sustaining
Pump Control
Altitude
Check Differential
Surge Anticipation
Rate of Flow
More Info

Flomatic Values
Air Release
Vacuum Valve
Backflow Preventer
Butterfly Valve
Check Valve
Foot Valve
Gate Valve
Plug Valve
Strainers
VFD Valves
More Info
Stations & Booster Systems

Usemco
Custom engineering and manufacturing of turn-key pump stations, tanks, controls and pressure vessels.
Modular booster pump stations in an insulated building for applications up to 12 million GPD with your choice of constant speed or variable frequency drive models.
More Info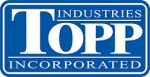 Topp Industries inc.
Engineered Solutions
Fiberglass Basins and Covers
Poly Basins and Covers
Basin Accessories
Structural Foam Basins and Covers
More Info
Solids Reduction & Removal

franklin miller
Taskmaster Inline Grinder
Septage Receiving Stations
Inline Shredder
Delumper Crushers
Shredders
Screens
More Info
Services
24/7 Emergency Service, 365 Days a Year.
When timing is everything, Dakota Pump and Control is there. We offer a wide range of services that cover all your equipment repair and upkeep needs. Whether it's pump repairs you need, valve repairs, annual service agreements, lift station inspections, pump control systems diagnostics and repairs, energy savings, booster inspections and rehabilitation, we will be there with you. We work with you step by step, to ensure you get exactly what you need.
Annual service agreements
Pump repairs
Lift station/booster inspections and rehabilitation
Pump control systems diagnostics and repairs
Valve repairs and replacements
Energy savings
Pump Station Inspection
Dakota Pump and Control provides complete lift station and booster station inspection and repair services. We offer regularly scheduled preventative maintenance plans as well as on-demand service to ensure your lift or booster station is operating at maximum performance. With Pump Station Inspection, we will inspect the pumps, alarms, and floats, check for unusual noises, vibrations and leakage, and repair or replace any components that are not functioning properly.
We also routinely provide our customers with a list of recommended spare parts to have on hand. This helps minimize downtime due to normal wear and tear of your system. We can offer you an initial inspection of your lift or booster station and eliminate unnecessary downtime and expenses.
In Shop Pump Repair
Dakota Pump and Control maintains a fully equipped shop to handle repairs of your pumps. We also offer certified warranty repairs on equipment including pumps, controls, and variable frequency drives. Our technicians are already familiar with your system and equipment, so you know you're getting expert repairs done quickly and affordably. Regular maintenance and repair of your pumps are important to ensure extended equipment life, efficient operation, and minimum downtime.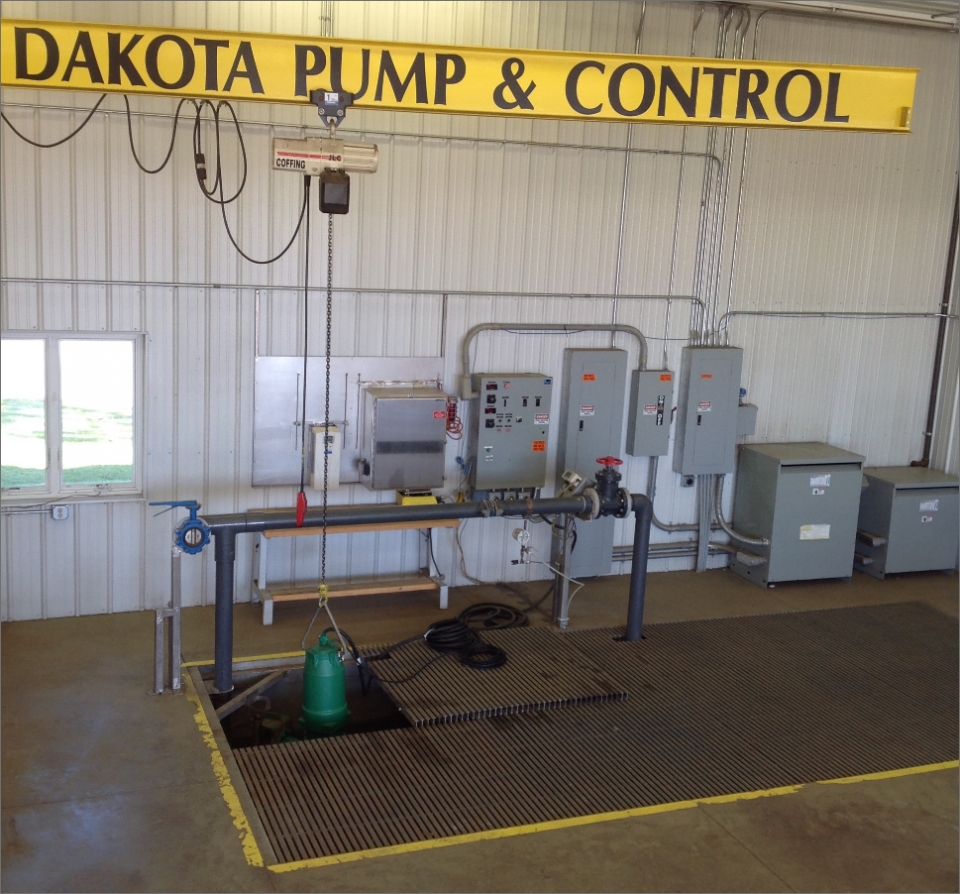 HYDRAULIC TESTING
With the move to a new facility in 2005, Dakota Pump and Control recognized the need for qualified hydraulic testing. You will have the peace of mind that your pump is performing as it should after a rebuild by the professionals in our maintenance facility. Dakota Pump and Control offers qualified hydraulic testing for pumps with up to a 6″ discharge.
HYDRAULIC TESTING INCLUDES:
Current draws
Voltage
Flow Rate (GPM)
Documented pump performance curve
Head pressure (TDH)
Pump efficiency calculation
All testing is performed in our shop test pit, allowing our professional staff to simulate field conditions and make repairs and adjustments based on actual data.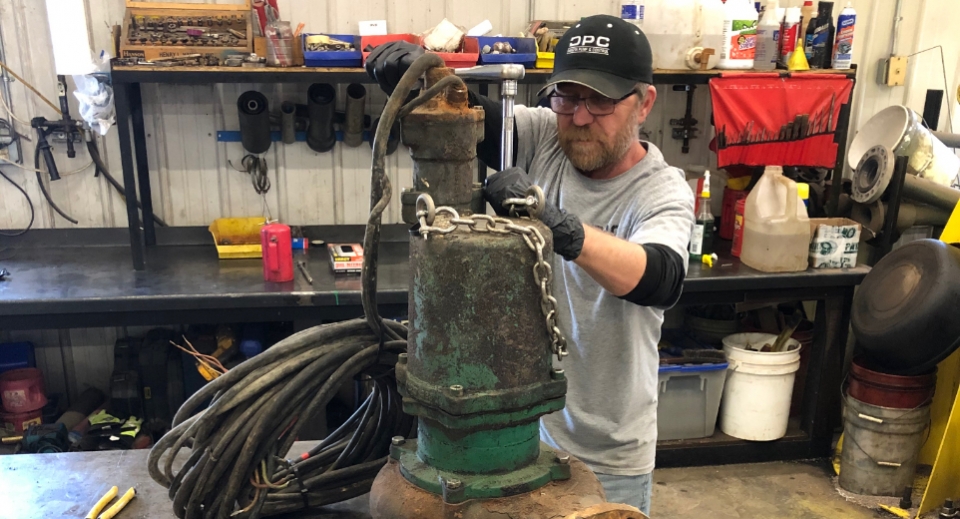 CERTIFIED WARRANTY REPAIRS
Our team is trained for certified warranty repairs, making Dakota Pump and Control a source you can trust. Dakota Pump and Control technicians are certified and factory authorized for warranty service. They receive ongoing diagnostics and repair training by the manufacturers of many of the products we represent. And because our technicians are already familiar with your system and equipment, you can be sure you're getting expert repairs done quickly and affordably.