Core Values
Focus on Quality Products
Excellence in Customer Service
Develop True Lasting Solutions
Industry Expertise at its Finest
Strong Partnerships with the Best Suppliers and Manufacturers
Products
Pumps
Turnkey Pump Stations
Control Valves
Pump Controls and Controllers
Variable Frequency Drives
Hatches, Cranes, Winches, and Accessories
Solid Reduction
Services & Skills
Pump repairs
Lift station/booster inspections and rehabilitation
Control diagnostics and repairs
Valve repairs and replacements
Pump controller repairs
Energy Savings
Hydraulic Testing
Certified Warranty Repairs
Meet Team DPC
Our friendly, dedicated sales professionals are here to answer all of your questions about the products DPC represents. We're here to help you make informed purchasing decisions, support your operations, and help keep your facility running smoothly.
Meet Our Service Team
Our experienced technicians are here to serve all of your equipment repair and upkeep needs - from routine maintenance of pump or control units to diagnosing and servicing system-wide issues, we're here for you. In our shop or in the field. 24 hours a day. 7 days a week. 365 days a year.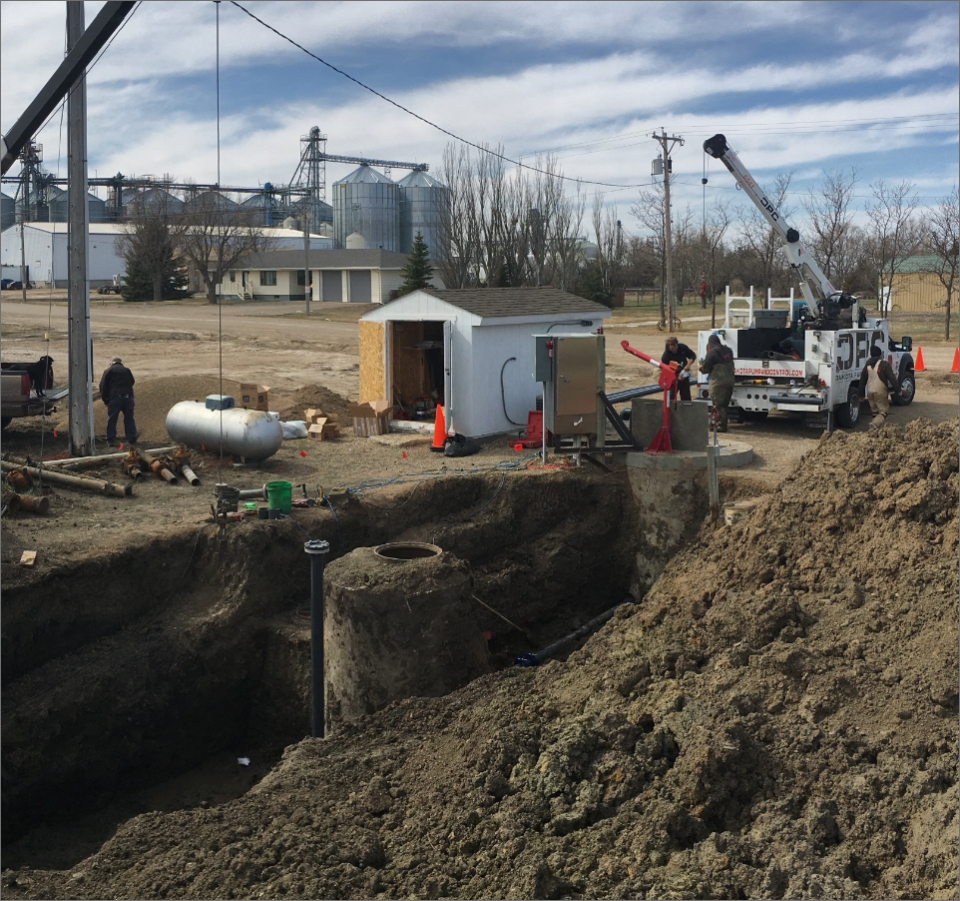 Proudly Serving the Midwest
When it comes to choosing a provider of pump and control parts and services. Dakota Pump and Control is the best choice. We value our customers and work hard to provide advanced manufactured products at affordable prices.
Areas Served:
North Dakota
Municipalities
South Dakota
Golf Courses
Bakken Oil Field
Rural Water Systems
Western Minnesota
Fire Suppression
Three Forks Formation
Sanitary Districts
Better Water, Wastewater and Industrial Solutions from a Partner You Can Trust
Real People. More Experience. Better Service.
Municipal
Don't Become an Unwanted Headline.
As a municipal provider of water and wastewater services, your primary responsibility is to your customers. The last thing you or your customers want to read in the headlines is news of an unexpected interruption in service. No matter the size of your municipality or the complexity of your system, Dakota Pump and Control has the experience to provide reliable solutions.
Industrial Pump and Control Services
Helping you improve uptime, reliability, and profitability.
We understand the most critical need for industrial customers is maintaining up-time to achieve the highest levels of productivity. At Dakota Pump and Control we have the expertise to help you select the best pumping, control, or liquid storage solution for maximum performance. We're dedicated to keeping your system up and running with 24-hour service and support.
Consulting Engineers
Let Our Consulting Engineers Experience with Wastewater Controls, Pumps, and Systems Be At Your Disposal.
As an engineer, you are dealing with countless variables for each new water or wastewater system you design. At Dakota Pump and Control, we've represented manufacturers in water and wastewater equipment since 1965. In that time we've seen it all, from municipal water treatment and distribution systems to industrial wastewater treatment processes. Let us help you choose the right combination of equipment for your project. We can provide you with the latest products, technologies, detailed technical specifications, pros and cons of similar products, and design assistance.
Contractors
We can help contractors stay on schedule and on budget.
We understand contractors like you are under tremendous pressure to complete work quickly and on budget. You need a partner who will deliver dependable pump, control, and liquid storage solutions on time and stand behind the job long after completion.